Bread of Life Christian Church Surrey
大溫素里靈糧堂
2020 跨越與成⾧年




Year of Crossing and Growing
跨越自己的極限, 經歷聖靈的大能
Crossing your limits, Experience the power of Holy Spirit
直等到我們眾人在真道上同歸於一,認識神的兒子, 得以長大成人,滿有基督長成的身量(弗 4:13)
Till we all attain unto the unity of the faith, and of the knowledge of the Son of God, unto a full grown man, unto the measure of the stature of the fullness of Christ.
(Eph. 4:13)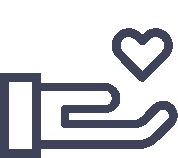 謝謝你的愛與奉獻,願主記念並加倍賜福,願你的生命、家庭、人際關係、工作、事奉都在基督裡蒙恩。
​
每次奉獻加幣 $20 或以上時,教會會開奉獻收據。
Donation receipt will be issued for donations above CAD $20 per transaction.